Service from A to Z
Regional alliance webmasters in more than 300 cities
The Webmaster Alliance is an association of webmasters in more than 300 cities throughout Europe. A large and strong community with concentrated know-how. It is the only community of its kind! Here you will find your specialist for every area of application.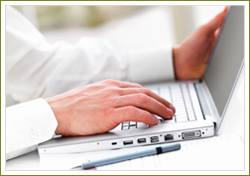 Full service - from web presentations to corporate design
We offer you a full service for your company's professional Internet presence: everything from logo and print media design - including business cards, letterheads, brochures - to complex applications and individual software programs. Ask us!
Internet marketing
We also offer advice on issues relating to the marketing of your website and products and services. From search engine entries to complete advertising campaigns. The Webmaster Alliance is a strong partner which supports you with a wealth of know-how: you can find some examples on these pages!